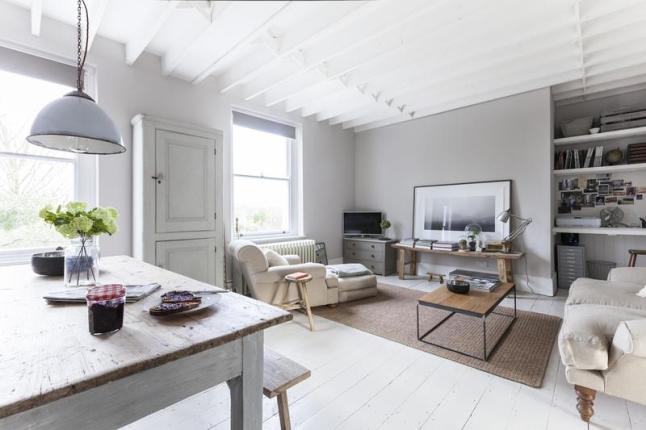 Do dziś sądziłam, że w środku Londynu nie można znaleźć takiego mieszkania w loftowym, industrialnym stylu. Anglicy wydawali mi się zawsze bardzo tradycyjni i zachowawczy, również w kwestii aranżacji domów.
Małe, przytulne pokoje, kwieciste tapety, dywany czy wykładziny na podłogach i schodach, pufiaste, tradycyjne kanapy. A tu proszę jaka niespodzianka. Przestronne, jasne wnętrza z nutką vintage, w rustykalnym, industrialnym stylu. Mnie najbardziej zachwyca kuchnia. Stare, drewniane szafki i ten niesamowity kran zrobiony z miedzianych, rurek! I love it!
//To this day, I thought that in the middle of London you can not find any apartment  in loft, industrial-style. Englishmen always seemed to me a very traditional and conservative, also on the arrangement of houses. Small, cozy rooms, flowery wallpaper, rugs or carpets on the floors and stairs,  traditional sofas. And here We have a surprise. The spacious, bright interior with a touch of vintage, rustic, industrial-style. Kitchen impresses me the most. The old wooden cabinets and this amazing faucet made of copper tubes! I love it!//
You might also like:
My #LODZ! – Spółdzielnia bar & restaurant.