Witajcie,
To miał być artykuł o pięknym, designerskim hotelu na sopockiej plaży. Nie będzie. Będzie za to o sztuce, nowoczesnej architekturze, pięknej inicjatywie, błyskotliwych detalach, dworcowej 3 metrowej tablicy, kiedyś informującej podróżnych, że właśnie dotarli do celu swojej podróży – SOPOTU.
W ostatnich dniach skorzystałam z zaproszenia Zatoki Sztuki w Sopocie. Nie mogę użyć słowa hotel w odniesieniu do tego miejsca bo to co najmniej niestosowne. To wspaniałe miejsce jest przystanią albo raczej szansą dla młodych artystów z kraju i zagranicy, którzy mogą tu zaprezentować swoje prace. Miejsce to przyciąga jak magnes ludzi kultury i sztuki ale i zwykłych ludzi, dla których doznania estetyczne są równie cenne. Przy śniadaniu spotkałam młode małżeństwo z niemowlakiem, kilku biznesmenów w garniturach, grupy młodzieży w conversach i tshirtach, starszą elegancką parę oraz dwie przyjaciółki, które  wpadły na poranną kawę i plotki. Wszyscy się czuli swobodnie i na miejscu. Wieczorami organizowane są wernisaże, koncerty, wytworne kolacje bądź dla odmiany beach party w zaaranżowanym na plaży klubie z basenem. Zatoka Sztuki to przede wszystkim prywatna galeria sztuki wystawiona dla publiczności  a w drugiej kolejności piękne, stylowo urządzone rezydencje dla gości. Ja jestem pod ogromnym wrażeniem całego projektu. Szalenie podobają mi się detale, akcenty dekoracyjne, nadające całości niepowtarzalny charakter. Wisienką na torcie jest ogromna instalacja na środku sali restauracyjnej. To szyld miasta zdjęty z przebudowywanego obecnie dworca, który jeden z lokalnych artystów uratował przed złomowiskiem.
It was supposed to be an article about a beautiful design hotel in Sopot beach. It will not be. This will be an on art, modern architecture, beautiful initiative, brilliant detail, station's three-meter board, once informing travelers that just reached their destination of his journey – Sopot.
In recent days, took advantage of the invitation of the Zatoki Sztuki in Sopot. I can not use the word hotel in relation to this place because it is at least inappropriate. This wonderful place is a haven, or rather an opportunity for young artists from home and abroad who are here to present their work. This place attracts people like a magnet, art and culture but also ordinary people for whom the aesthetic experience is equally valuable. At breakfast, I met a young couple with an infant, a few businessmen in suits, a group of young people in convers and tshirts, elegant older couple and two friends who came up with the morning coffee and gossip. We all feel comfortable and in right place. In the evenings are organized exhibitions, concerts, gala dinners or for a change in an arranged beach party at the beach club with a swimming pool. Zatoka Sztuki is primarily a private art gallery offered to the public in the second place, beautiful and stylish residences for guests. I am very impressed with the whole project. Mad Love the details, decorative accents, giving the whole a unique character. The icing on the cake is a huge installation in the middle of the dining room. This sign of rebuilding now removed from the train station, which one of the local artists saved before scrap.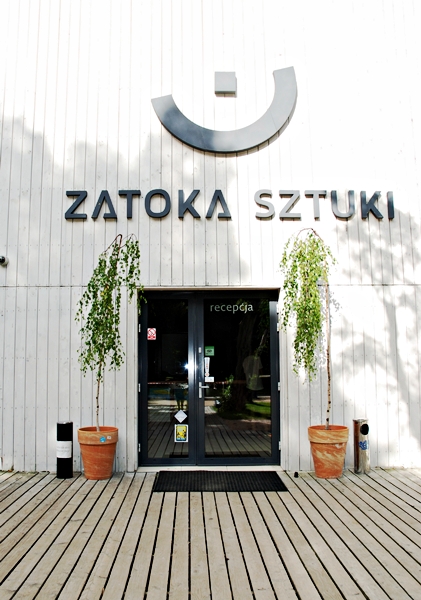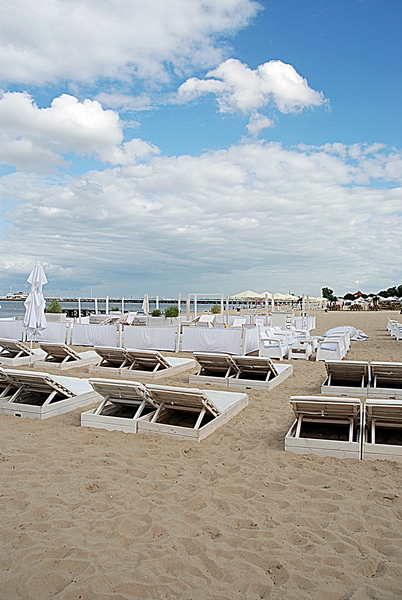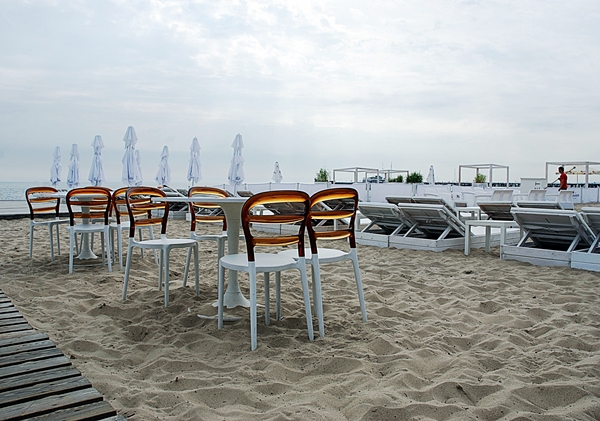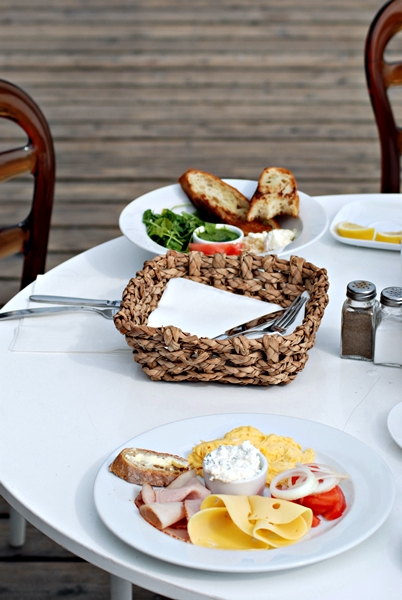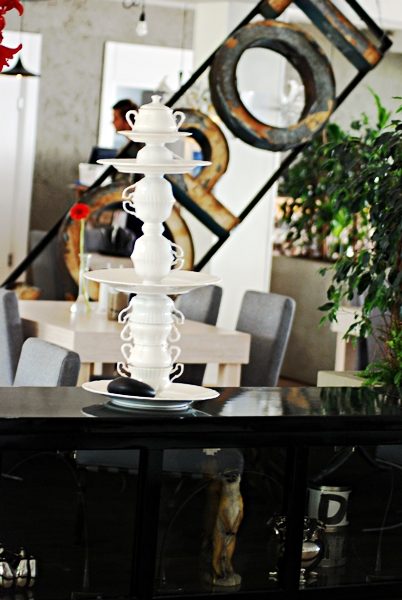 Foto: Ula Michalak
Już nie mogę się doczekać kiedy będę mogła tam wrócić.
Specjalne podziękowania dla Kasi Franusiak Event Manager Zatoki Sztuki.