Co postawić przy kanapie zamiast typowego stolika kawowego?
1. Afrykańskie stołki z lat 50.
source: afflente, bhg.com
2. Drewniane kloce, stropowe belki. To pomysł, który zamierzam zrealizować po powrocie z wakacji do domu. Jestem szczęśliwym posiadaczem kilku takich klocków i wykorzystam je właśnie w podobny sposób.
source: etsy, amazon
3. Stare drzwi.
source: ZocoHome, for-you0.blogspot.com
4. Szpule od kabli.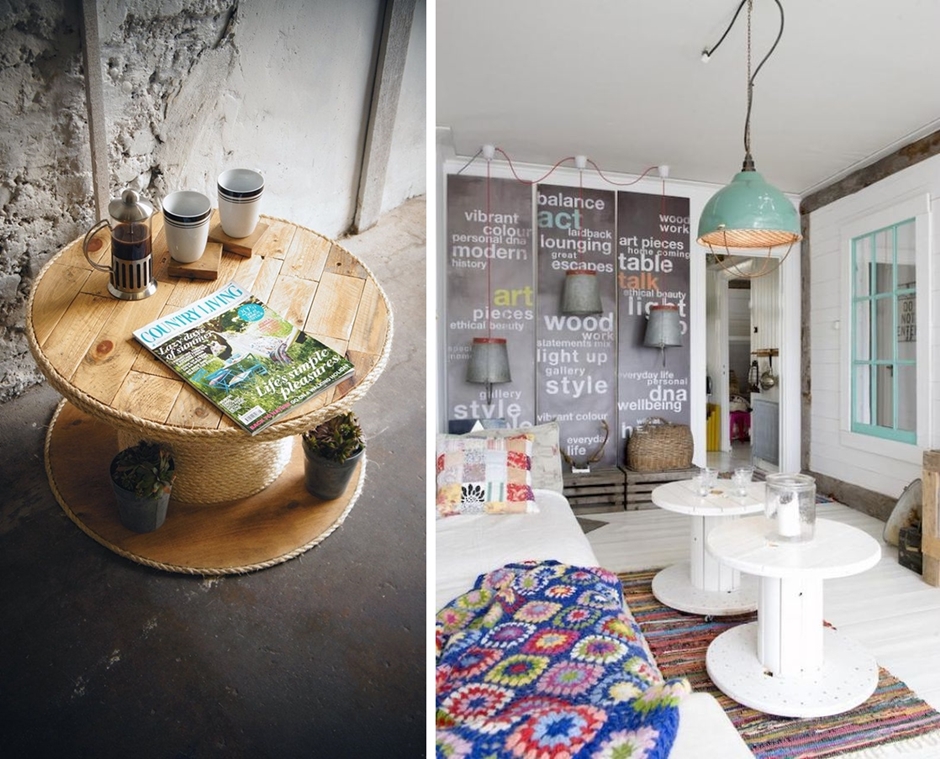 source: etsy, cdn.homedit
5. Skrzynki po owocach. Sama kiedyś taki popełniłam: Tu jest tutorial :)
source: DIY Vintage Chic, classymissmolassy-tumblr
6. Otomany.
source: homedit, designmeetstyle
7. Skrzynie wojskowe i stare walizki.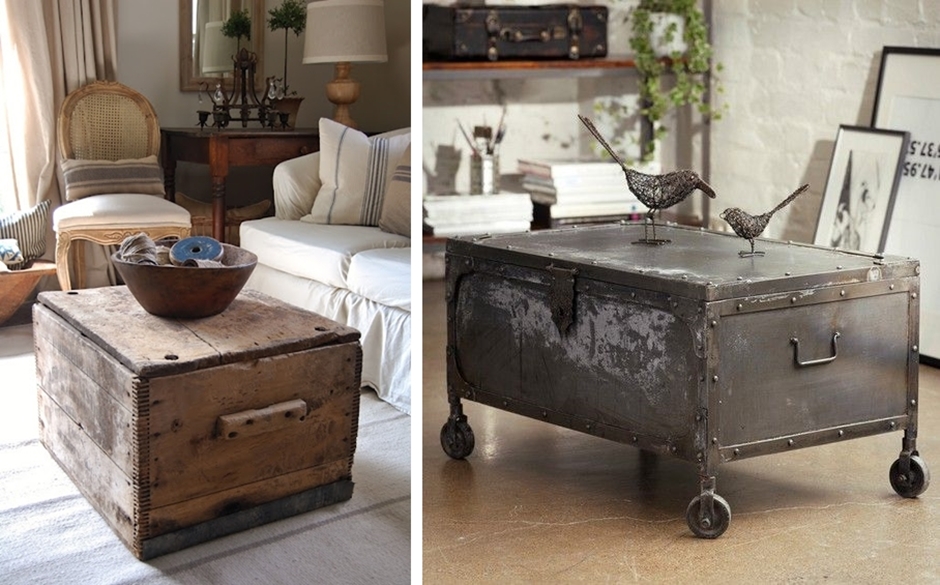 source: froggoestomarket.blogspot.com, roomservice.blog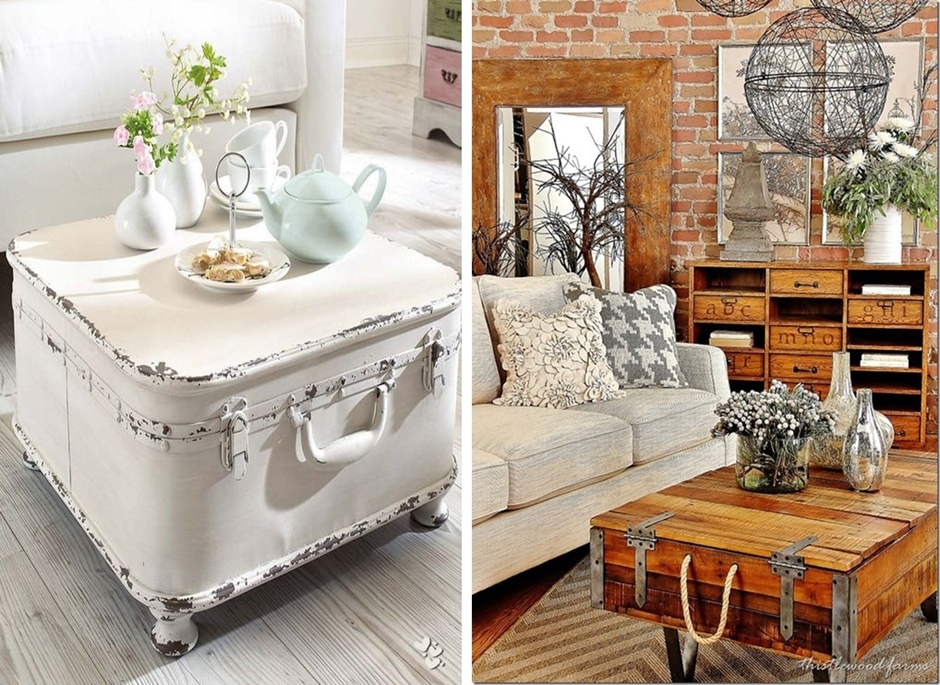 source: justimagine-ddoc, thistlewoodfarms
8. Dizajnerskie stołki od Amma Studio. Zobaczyłam te wspaniałe projekty na London Design Festival w zeszłym roku. To połączenie różnych materiałów, kawy i betonu, soli i betonu. i innych.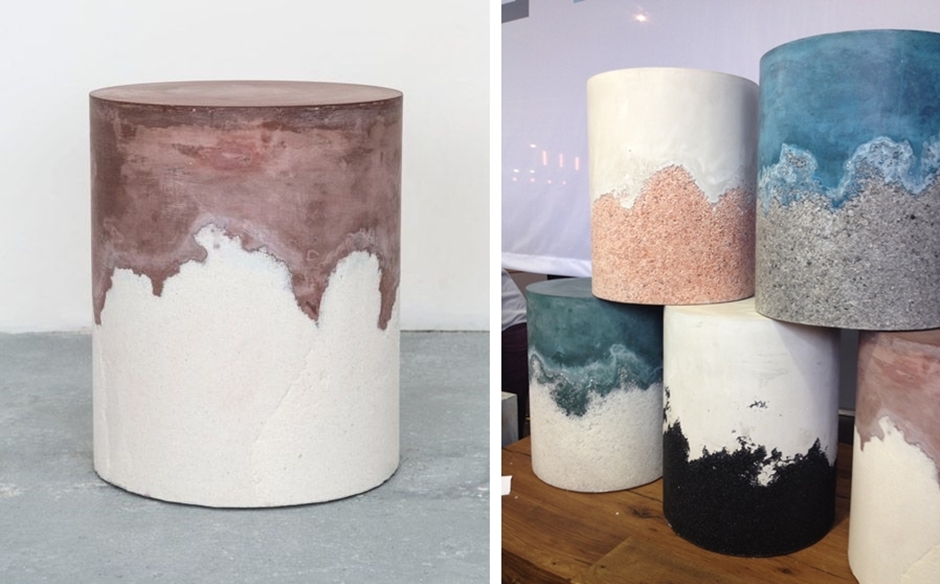 source: dezeen, photo: Ula Michalak
9. Pieńki drewniane.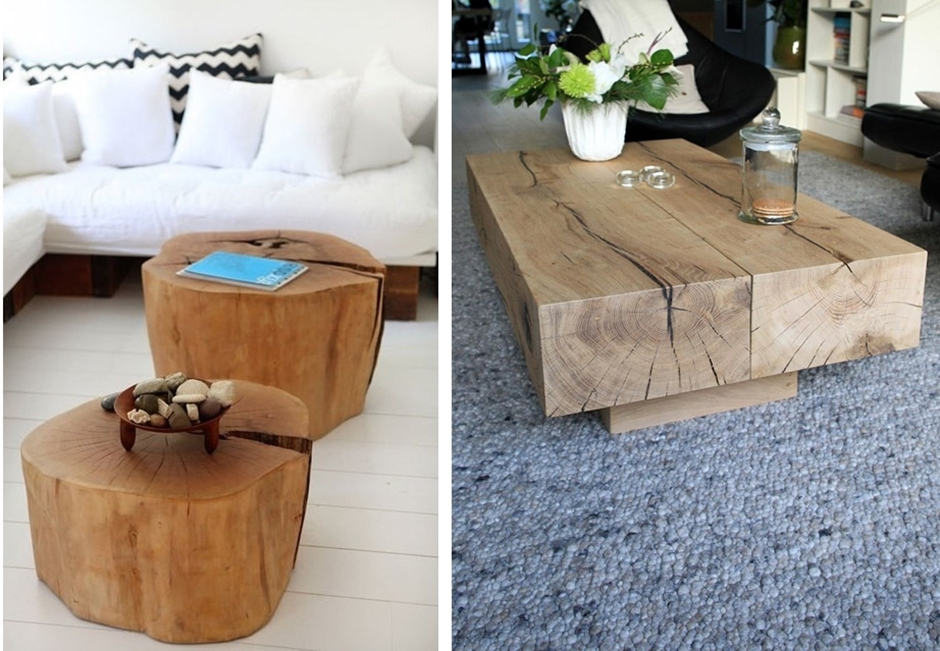 source: thirdfloordesignstudio, rocawoodworks_ca

Comments
comments