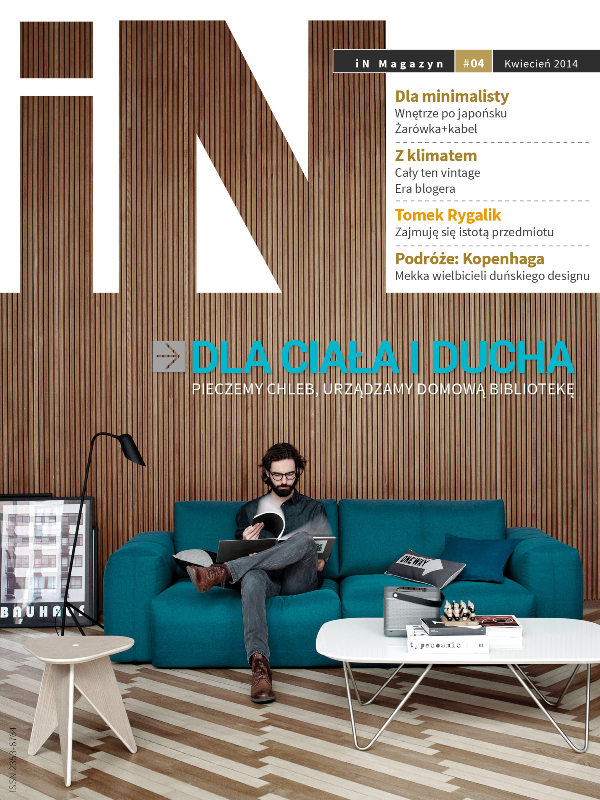 Pamiętacie sesję zdjęciową mojego mieszkania z islandzkiego Home Magazine? Jedno ze zdjęć bardzo się spodobało naczelnej pisma IN Magazyn i postanowiła umieścić je w artykule. Czuje się wyróżniona i znów mam okazję podziękować fotografom Arturowi i Monice Męskim z superkadr.com. :) A IN Magazyn polecam do poczytania w długi weekend!
//Do you remember the photo shoot of my apartment for Icelandic Home Magazine? One of the photos really liked chief writings IN Magazine and she decided to put them in the article. I feel honored and once again have the opportunity to thank the photographers Arthur and Monica Męscy, superkadr.com. //
W IN Magazyn znajdziecie również mój artykuł o Kopenhadze, którą pokochałam i jest pierwsza na mojej liście must visit!
/In IN Magazine you will also find my article about Copenhagen, which I loved and is first on my list of "I must visit!"//
Wisienką na torcie niech będzie dla Was wywiad jaki udzieliła mi Dagmara Jakubczak z Forelements.pl , Macademian Girl wśród wnętrzarek :)
//The icing on the cake, let it be for  you an interview with my friend Dagmara Jakubczak z Forelements.pl. //
Serdecznie polecam Wam ten magazyn, tym bardziej, że jest do pobrania za free na App Store!

You might also like:
Vintage, gray, old wood and concreate!