W weekend udało mi się kupić przepiórcze jaja i kilka pięknych tulipanów z postrzępionymi płatkami. Zestawione razem tworzą subtelną Wielkanocną dekorację.
//Quail eggs and few of tulips create a beautiful and subtle Easter decorations at my home.//
Ponieważ moje tegoroczne świąteczne ozdoby są bardzo delikatne i w neutralnych kolorach pozwolę sobie na mała nonszalancję. Planuję nad stołem zawiesić gałąź, a na niech powiesić pisanki.  Na pewno jeszcze przed Wielkanocą pokaże całą świąteczną stylizację mojego domu:)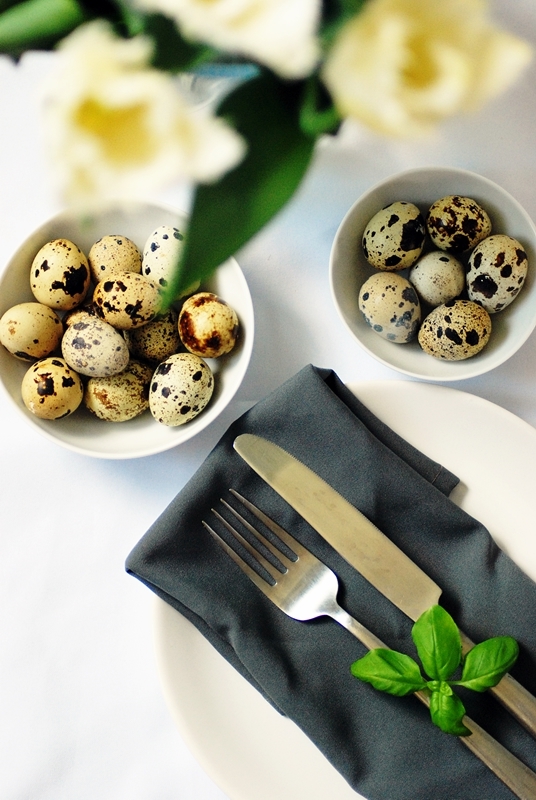 photos: Ula Michalak

You might also like:
My Easter 2013!