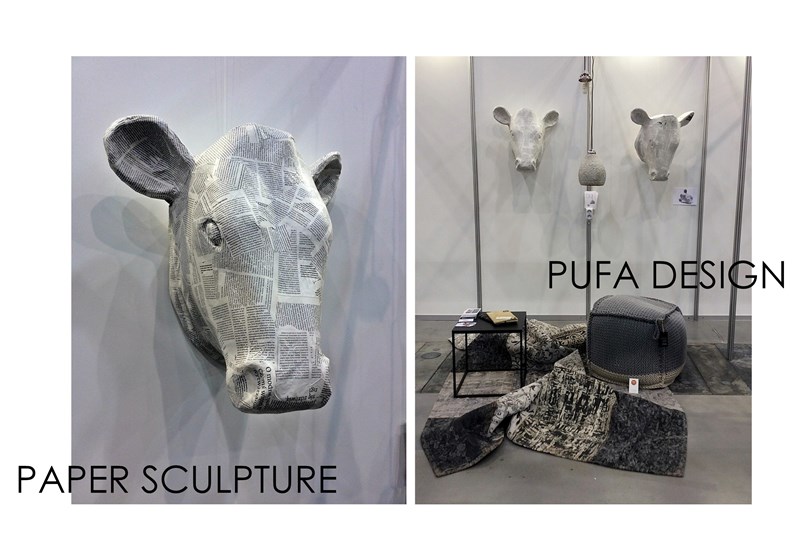 Dziś prezentuję nietypowe zestawienie moich ulubionych produktów odkrytych w kończącym się tygodniu. Skupię się bowiem na ofercie wystawców targów designu i aranżacji wnętrz About Design, podczas, których zainicjowałam kolejną edycję Bloggers Zone.
Jeden dywan potrafi wystylizować całe wnętrze. Przekonałam się o tym nie raz. A po za tym ta cudowna miękkość pod stopami... :) Wspaniałe uczucie, przywołujące na myśl chodzenie po mchu. Zobaczcie najnowszą kolekcję Linie Design. Po prostu piękne!
//One rug make interior so stylish. I found out about it few times. And after that, the wonderful softness underfoot ... :) Great feeling, reminiscent of walking on moss. See the latest collection of Linie Design. Just beautiful!//
Dziś pokażę najnowszą kolekcję H&M HOME, która powoli wchodzi do zachodnioeuropejskich sklepów i pewnie niebawem pojawi się i w Polsce. Mnie bardzo się te propozycje podobają i coraz bardziej ubolewam nad brakiem H&M HOME w Łodzi :(.
//New collection of H&M Home//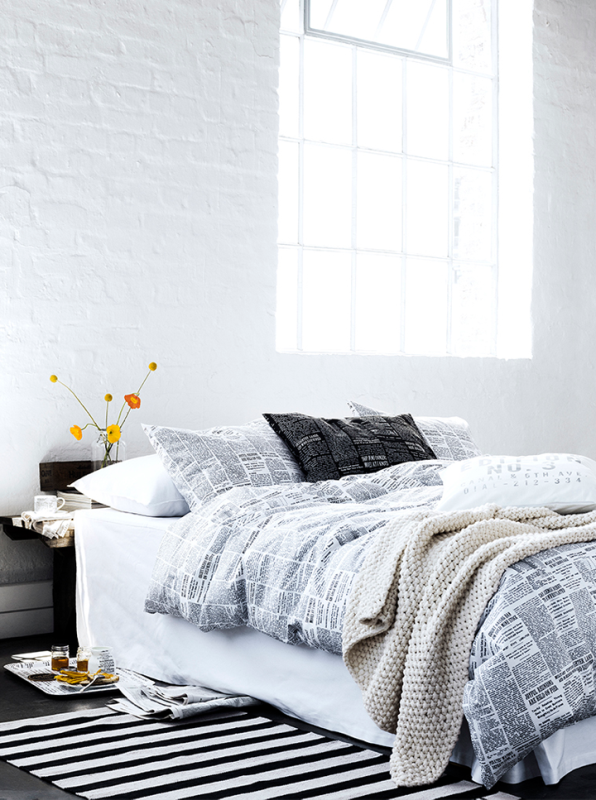 1 / 2 / 3 / 4 / 5 You might also like: Apartment with neon pink in the background!
Spring is all around! I felt it also. That's why I present so bright things with pastel colors:) Like it? 1 / 2 / 3 / 4 / 5 / 6 /7 You might also like: House by the fjord Syvde!
W kwietniu w kilku państwach Europy wchodzi  do sprzedaży nowa kolekcja mebli i dodatków marki IKEA. Całość pozosje w skandynawskim klimacie jednak troszkę zaskakuje. Czuć świeżość! Pokaże kilka aranżacji z wykorzystaniem nowości. Będziecie wiedzieć już wiedzieć czego możemy się spodziewać
In this week I love: 1. Crinkle Bag Vase by Makoto Komatsu 2. Normann Copenhagen 3. Hay 4. Broste Copenhagen 5. HK Living 6. Normann Copenhagen 7. Broste Copenhagen 8. Kubikoff Source: pinterest.com, collage: Ula Michalak You might also like:
In this week I love: 1. Gold Mug / LSA Inka 2. Work lamp / Design House Stockholm 3. French Connection 4. Blanket / luckyboysunday.dk 5. nordicdesigncollective.com 6. Candlestick / Handmade You might also like: 3.