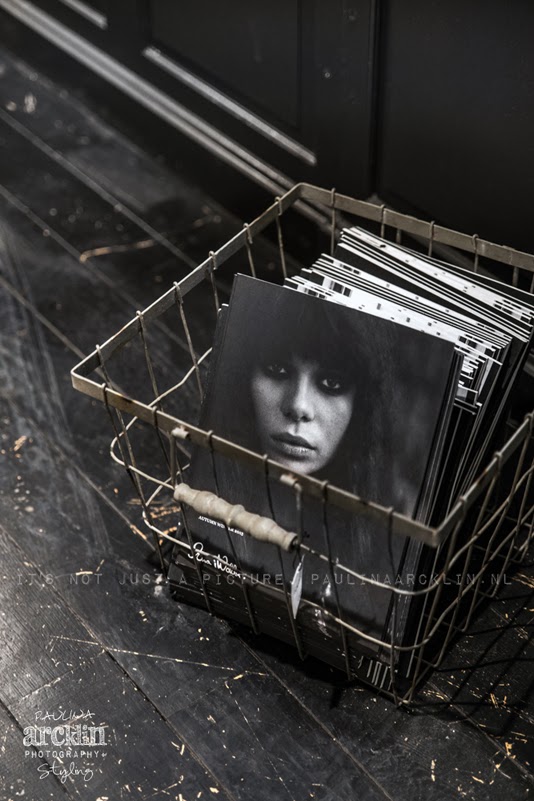 Wczoraj zapowiadana niespodzianka dziś ma swoje miejsce. Wczoraj Renee wspomniała o swojej bliskiej przyjaciółce Paulinie, stylistce i fotografce. A ja dziś mam dla Was wywiad, jaki przeprowadziłam z Pauliną:) Enjoy!!!
What was the start of your adventure with your interior design, why you became a interior stylist and photographer?
In first I have to say that Im not a Interior Stylist at all. Im a Photo Stylist what is totally different thing. I don't styling people homes or shops. Im interested on only what I can see on the photos. How I build each photos by styling and photo angles.
In the begining everything happened little bit crazy way. I was Veterinary assistant (I love all animals), broken up from very long relationship and I decide move to South Finland from "middle of nowhere" and I wanted change my whole life. Well, it's happened. I came Interior writer (I made Home Stories and product pages) and Photo Stylist (I made Photo Styling pages for mag) for a new Interior magazine in Finland. Now almost 9 years ago.
When I wanted change again my life 2,5 years ago, I moved to Amsterdam and I started do my own Photography after one year. It was been my dream many years already. So I live here my dream at the moment :)
What is your day job?
Funny question… I'm Photographer and Photo Stylist. It's my job. Why I should have somethng else "day job"?
What is the best in your job for you?
Just everything. From the planning to location searching to photo shoot and to photo editing. I love my job and I want do it positive and excited way and mood.
Where you are looking for inspiration to create new arrangements ?
Just from everywhere. From the magazines, from the sreets, from the shops… Pinterest it's of course amazing tool get inspired. I get an ideas just every day. It's my way relax :)
I've seen many of your projects and I know that you are creating beautiful interiors in industrial , vintage and Scandinavian style. Are you likely to be adopted to arrange the interior such as Provencal-style or Mexican , with a lot of colors combination ?
Yeah, why not? Im had also Moroccan style photo shoots. All depends what my customer have :) My own home is mixed of industrial and ethnc vibes. Should I call it Industrial Ethno? I love white and black/grey spots, but thats not mean that I can't or don't want make colourful projects.
Is there a project you desire , for example, arrange for an Italian villa or English garden ? :)
I think little bit different way… My dream is launch own style with brand and pictures, but I don't want run this business myself ;) im photographer and hoto Stylist and it's what I want do mainly also in the future.
Where we can view your photos ? Can I count that one day will be organized an exhibition of photographs of your and for exemple Renee Arns (I like her work as well)?
I have my website www.paulinaarcklin.nl, I have a blog blog.paulinaarcklin.nl, I have facebook page www.facebook.com/PaulinaArcklinPhotography and Im also in www.behance.com/paulinaarcklin and Instagram www.instagram/paulinaarcklin. And of course on my customers websites and eCatalogues.
If/when I have photo exhibition, there is then my made photos. No matter who is been The Stylist – me or someone else. I really like Renee Arns styling taste and Im happy to capture her styled spaces.
What direction would you like to develop?
I already do my business like what is my dream. Of course I have some an ideas about next level, so you are gonna see it then when it's gonna happen ;)
My side project is make 3 books by my own photos and Im already started these projects and I hope I will traveling a lot to make them like what is my an idea.
How do you see yourself in 5 years ?
I'm a Photographer and Photo Stylist who building/keep up my customers brands by pictures. This is my passion. Im not sure if am I still in The Netherlands, but hopefully working here anyway, like I hope I can working many other countries too same time.
Do you have any advice for people who are putting their first steps in interior design ?
Because Im not a Interior Designer, im might wrong person to give other advices as: keep your own taste and style. It's how same minded people and customers will find you – by your own taste. If you try to pleasing everyone, it's not then about you and then you also doing avarage works. Also, it should be your passion. It's only way how you feel that your job is your hobby. Love what you do and do what you lve – thats my motto.
photos: Paulina Arcklin, source: http://blog.paulinaarcklin.nl/, for perrmision
You might also like: