Remont kuchni czas start!
Ci, którzy śledzą mój fanpage czy instagram wiedzą, że maszyna ruszyła. Płytki skute, farba zdrapana! Ogólny chaos, z którego za kilka dni wyłoni się moja wymarzona kuchnia.
W poprzednim poście pisałam o wyborze tapet, gresu na podłogę kolorów farb. Wiecie też, że ja już zdecydowałam o kolorze szafek kuchennych. Jednak nie był to łatwy wybór.  Kierowałam się inspiracjami zasięgniętymi ze zdjęć na Houzz czy Pinterest. I kiedy już byłam prawie pewna czego chcę przyszły katalogi i wzorniki płyt meblowych i blatów kuchennych z Pflaiderera. Wiedziałam, że chcę ścianę białych szafek ale okazało się, że Pflaiderer ma w swojej ofercie cztery odcienie bieli. Z początku byłam zdecydowana również na część szafek w szarości. Tu również do wyboru mamy cztery czy nawet pięć szarości. Ostatecznie jednak zakochałam się w bieli arktycznej, dość rustykalnym dębie i blacie o motywie stali hartowanej.  Pomimo możliwości pracy na wzornikach zdecydowałam się na wizytę u przedstawiciela Pflaiderera w Łodzi aby zobaczyć jak się prezentują wybrane przeze mnie dekory na większych powierzchniach. Cieszę się z tej wizyty, gdyż utwierdziła mnie w wyborze.  Zobaczcie mnogość dekorów i kolorów jakie oferuje marka Pflaiderer.
//Kitchen renovation has started! Choise of colours for the cabinets was not easy. Visiting the representative of the Pfleiderer was very helpfull.//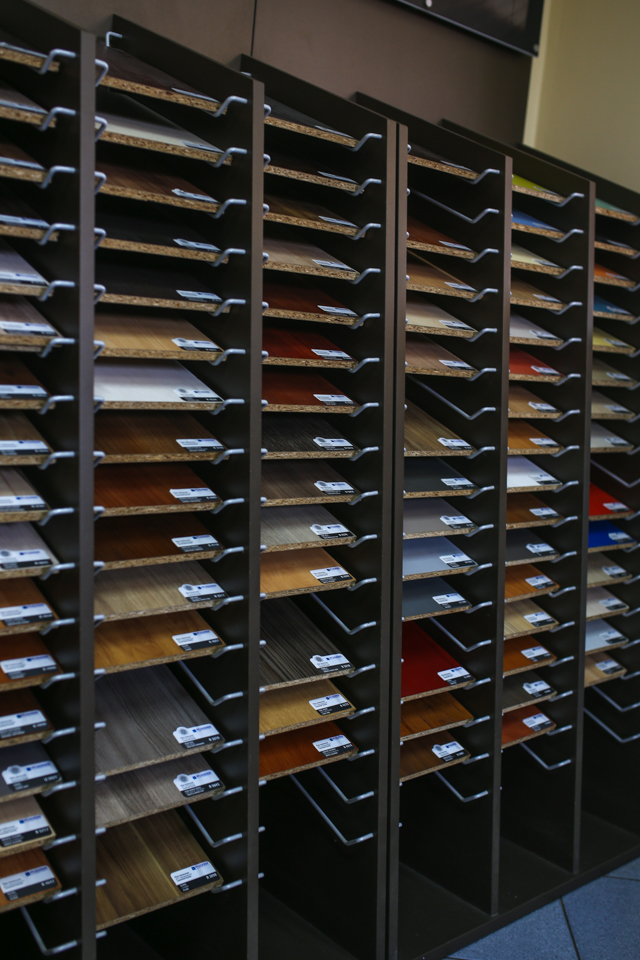 photos: Karolina Grabowska, staffage.pl

//This is sponsored post//
You might also like:
Interior design bloggers meeting in BoConcept Warsaw!
Comments
comments