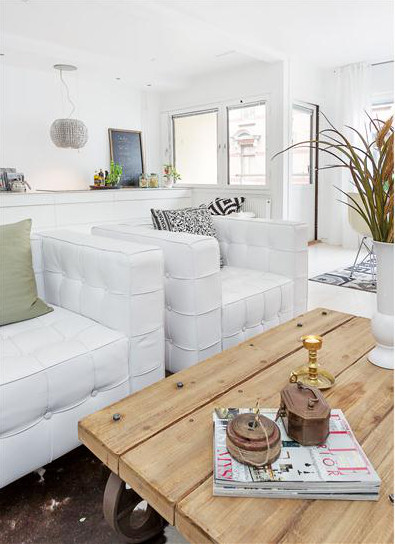 Temat kuchni powraca do mnie jak bumerang. To pewnie dla tego, że moja własna jest piętą achillesową w moim domu, solą w oku etc. Coś czuję, że niebawem przyjdzie jej kres :).
Bardzo motywujące do działania są tak pięknie urządzone wnętrza. Jasne, pełne światła i przestrzeni z nutką industrial style i kroplą glamour w kuchni. Mnie bardzo się podoba spokój jaki panuje w tym apartamencie. Nie jestem tylko pewna czy udałoby mi się utrzymać konsekwencję z jaką mieszkanie zostało zaaranżowane :)

You might also like:
Beautiful face of rustic style!
Comments
comments