Jak myślicie o Wielkanocnych dekoracjach to jakie kolory przychodzą Wam w pierwszym skojarzeniu? Zieleń rzeżuchy, żółć żonkili, czerwień tulipanów i bardzo kolorowe pisanki w koszyczku.
Ja w tym roku trochę przewrotnie zaproponuję biało czarno szarą Wielkanoc. Myślicie, że będzie smutno? Może moje propozycje są niekonwencjonalne ale chyba właśnie o to chodzi. Abym swoimi pomysłami prezentowanymi na blogu poszerzała horyzonty i burzyła stereotypy.
Pokaże Wam bardzo subtelne i delikatne dekoracje na świąteczny stół. Co Wy na to?
//Very uncommon, black, gray and white Easter decoration, I love it.//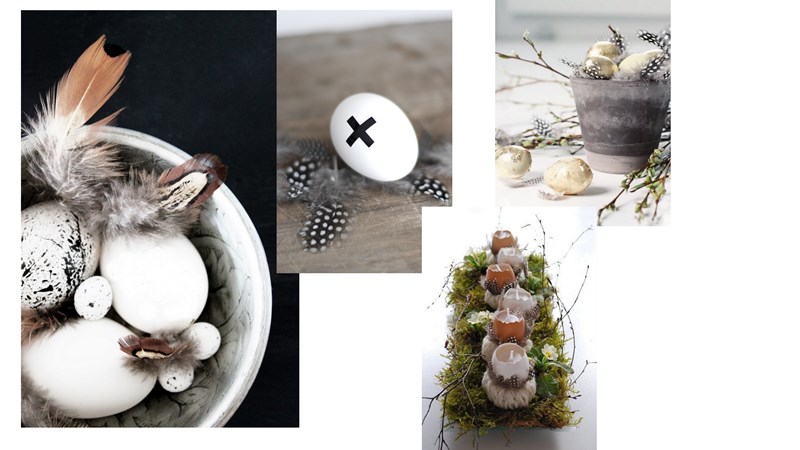 source: bersabutik.blogspot.nl, madamstoltz.dk, brostecopenhagen.com, mamaisonblanche.blogspot.com, pinterest.com
Więcej bardziej kolorowych, tradycyjnych dekoracji znajdziecie w serii postów aranżacjach świątecznych z zeszłego roku np TU.

You might also like:
Easter decorations!
Comments
comments