Stolarz skręca szafki a ja przy akompaniamencie wyrzynarki i wkrętarki szukam akcesoriów, które będą zwieńczeniem pracy nad nową kuchnią :)
 //I am looking for accessories to the accompaniment of a jigsaw and screwdriver//
Tak samo jak kolor ścian czy mebli tak i dobór dodatków do mojej nowe kuchni jest bardzo istotny. Tym bardziej, że nie będzie ich zbyt wiele bo jestem w dekoracjach oszczędna. Kilka dni temu udało mi się na Westwing'u kupić młynek marki Manu (za mniej niż połowę ceny!!!) i holder do kapsułek Nespresso. Warto zaglądać na Westwing a najlepiej zapisać się do newslettera. Można natrafić na prawdziwe perełki za grosze. Ja teraz poluję na sztućce w minimalistycznym designie i może nową ceramikę :). Te pastelowe miseczki i dzbanki, które znalazłam na internecie będą pasować do każdego stylu. Ich design, te nieregularne kształty wskazuje na ręczną robotę, choć pewnie tak nie jest. Są urocze!
//A few days ago I managed to buy a grinder brand Manu (for less than half price!)and holder for Nespresso capsules, all at Westwing. I now hunt for cutlery in a minimalist design and maybe a new ceramics :). These pastel bowls and jugs, which I found on the internet will suit any style. Their design,  irregular shapes indicates a manual job, but probably is not. They are adorable!//
You might also like:
Invisible kitchen!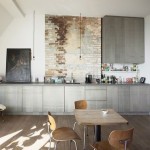 Comments
comments