Remont trwa w najlepsze. I to bardzo mnie cieszy.
Dziś wrócę trochę do początków i postaram się zobrazować czym kierowałam się przy wyborze kolorów i dekorów na ściany i szafki kuchenne.
Jak wiecie jestem wielką fanką stylu industrialnego, loftowego, trochę skandynawskiego. Dlatego moja kuchnie będzie te pasje odzwierciedlać. Pokusiłam się jednak i kilka motywów dekoracyjnych i wprowadziłam kolor aby ocieplić ten surowy klimat. Wśród zastosowanych dekorów znajdą się beton, drewno, stal. Motyw drewna i stali znajdzie się na szafkach kuchennych. Jak już wiecie płyty Pfleiderera dają wiele możliwości. Pisałam o tym TU. Ten wybór pozwoli mi jednak uzyskać efekt ciepłej kuchni w industrialnym klimacie. Punktem kulminacyjnym i najbardziej zdobnym  elementem będzie tapeta scrap wood, która wprowadza również kolor do tego wnętrza. Już ją poznaliście wcześniej TU.
Zobaczcie zatem zdjęcia, którymi inspirowałam się wybierając kolorystykę mojej nowej kuchni. Biel, szarość betonu, naturalny kolor drewna na szafkach oraz kilka odcieni niebieskiego i zielonego:)
// This is my favorite style and colors. This pictures inspired my when I designed my kitchen!//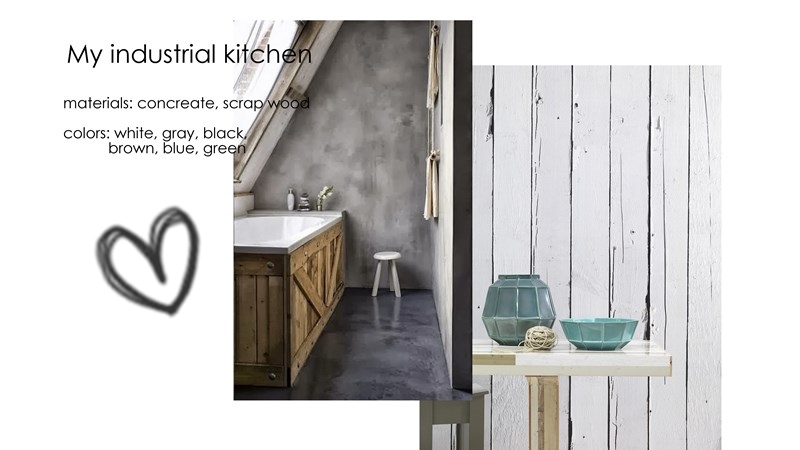 source: eatsy.com, generalpallet.com, lesojorner.tumblr.com, nlxl-eu.nlxl.com
Już wiecie jakie kolory zastosuję :). Jak Wam się podoba mój wybór?

//This is sponsored post//
You might also like:
Instagram mix #2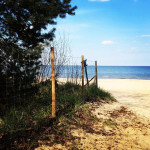 Comments
comments