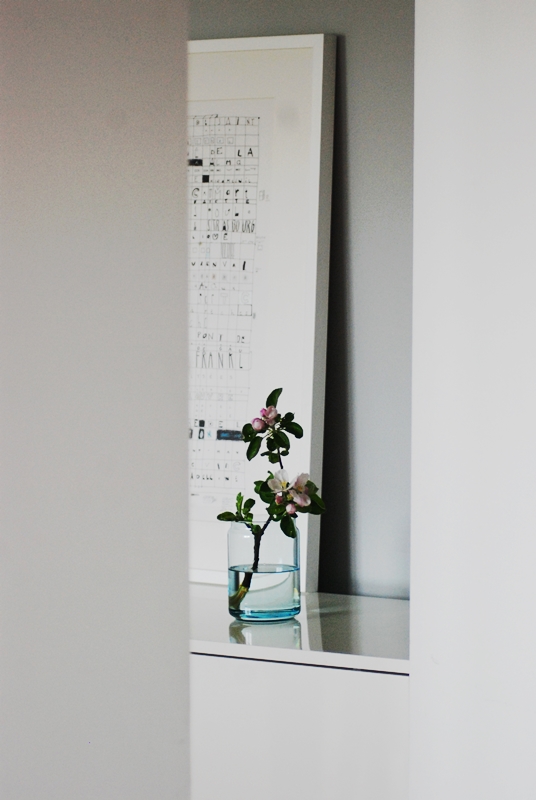 Nie mam zbyt wielu dekoracji w swoim domu. Wyznaję zasadę im mniej tym lepiej. Najczęściej ozdabiam dom świeżymi kwiatami, świecami.
Jeśli mam zasłony to białe, lekkie, aby optycznie powiększyć okna. A jeśli mam obrazy to duże, imponujące, niebanalne. Tak jak ten Piotra Czajkowskiego. Uwielbiam tą grafikę z kilku względów. Pierwsza najważniejsza rzecz to inspiracja do powstania tego dzieła. Piotr czerpał całymi garściami z Paryskiego metra. Pionowe i poziome linie, w które wpisane są nazwy stacji przywodzą na myśl zarówno wagony pociągu, tory kolejowe czy kafle, jakimi wyłożone są ściany na stacjach metra Paryskiego. Paryż jest dla mnie szczególnym miejscem. Jeśli jesteście ciekawi dlaczego będziecie się mogli dowiedzieć z mojego najnowszego artykułu w IN magazyn, do pobrania już w maju na App Store.
Bardzo się cieszę i szalenie dziękuję Piotrowi za ten cudowny podarunek. Każde spojrzenie na tą grafikę przypomina mi wspaniałe chwile spędzone w Paryżu kilka lat temu :)
//I am very pleased and extremely thank Peter for this wonderful gift. Any look at the artwork reminds me of wonderful moments spent in Paris a few years ago :)//

You might also like:
Butterflies at my home!
Comments
comments