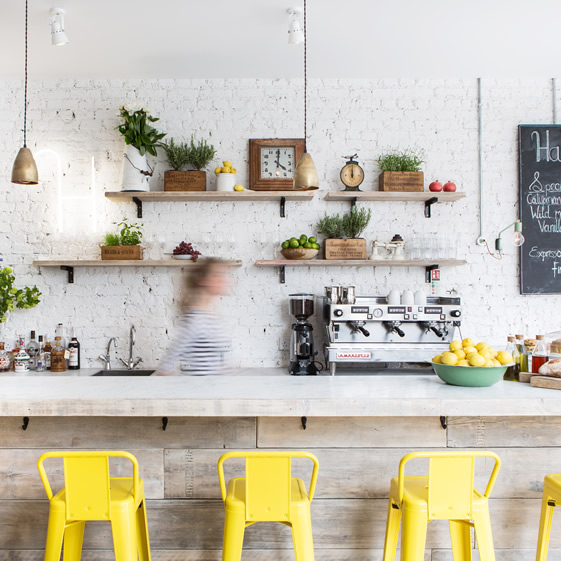 Z okazji pierwszego dnia wiosny chciałabym Wam życzyć samych słonecznych dni, dużo uśmiechu i piękna wokoło!
W prezencie mam dla Was wyjątkowe wnętrze kawiarni Hally's w Londynie.
//On the occasion of the first day of spring, I would like to wish you a lot of sunny days,  smiles and beauty around! As a gift I have for you a unique interior of  Hally's in London.//
Biała cegła na ścianach, blaty stołów i baru  wykonane z desek z rusztowania delikatne pastelowe dodatki nadają tej przestrzeni morskiego wręcz charakteru lokalu w letnim kurorcie. Zapominamy na chwilę, że jesteśmy w centrum Londynu.
Świetnym, dość humorystycznym zabiegiem jest pomalowanie krzeseł Thonet pastelowymi barwami nawiązującymi jednocześnie do stołków barowych marki Tolix.
Ta kawiarnia sprawiła, że jeszcze bardziej zatęskniłam za latem!
source: weheart.co.uk
You might also like:
Entry!
Comments
comments