Ta rezydencja to uosobienie szyku, klasy, elegancji i projektowania na najwyższym poziomie. Zniszczony, zapomniany 18 wieczny budynek w Dublinie był nie lada wyzwaniem dla biura projektowego Kingston Lafferty Design. Trudny dostęp, złe rozplanowanie pomieszczeń oraz słabe światło we wnętrzach stwarzały największe trudności. Zobaczcie jak poradzili sobie z tymi przeszkodami projektanci.
Drewniane podłogi, sztukateria, kryształowe żyrandole. Znów luksus na łamach Interiors design blog. Nie mogłam się jednak powstrzymać. Ta rezydencja na każdym kroku zapiera dech w piersiach. Marokańska ceramika na tarasie wygląda zachwycająco w połączeniu z industrialnymi stołkami i prostym stołem. Piękne tkaniny, szlachetne materiały, i to wspaniałe lustro nad kominkiem. Zobaczcie jak doskonale połączono meble z różnych epok. W jadalni mamy zderzenie ludwikowskiej konsolki z modernistycznym stołem i równie nowoczesnymi krzesłami.
Co jednak mnie zachwyciło najbardziej? Spiralne, żelazne, bogato zdobione schody, do tego w kolorze.
Kolejną rzeczą to oranżeria, właściwie przeszklony dach nad salonem. Już sama nie wiem czy robi większe wrażenie w dzień czy o zmierzchu.
A Wy, co myślicie o tej rezydencji?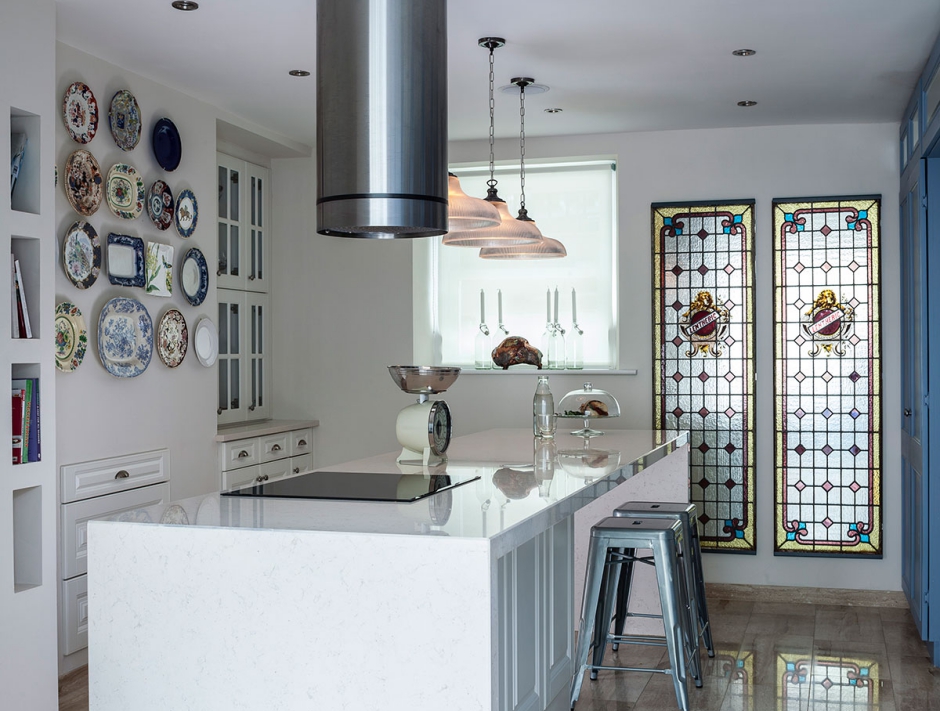 source: Kingston Lafferty Design
Comments
comments