1. Sztukateria // molding//,source: livingdivani_it
Siedziałam któregoś dnia z kawą i książką na kanapie. W pewnym momencie rozejrzałam się w około i spojrzałam na swoje ściany. Ileż jest możliwości udekorowania ścian….. Te oczywiste jak farba czy tapeta. Ale jest jeszcze całe mnóstwo innych. Tylko w moim mieszkaniu naliczyłam chyba 6 sposobów jak ciekawie wystylizować, zaaranżować ściany. Dziś pokażę Wam 10 sposobów na dekorację ścian.
//I sat one day with coffee and a book on my couch andI looked around. How much is the possibility to decorate the walls ….. These obvious as paint or wallpaper. But there is still a whole lot of others. Only in my apartment I counted 6 ways to stylize a wall. Today I'll show you 10 ways to decorate the walls.//
2. Drewno //wood//, source: decor8blog_com
3. Cegła //brick//, source: diariodesign_com
4. Kilim //kilim//, source: fermliving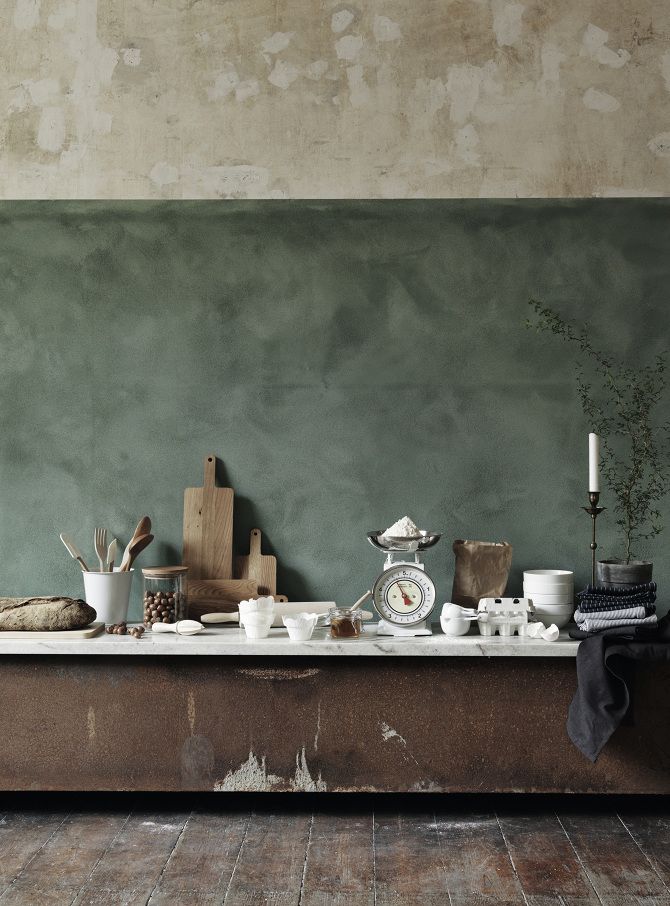 5. Motyw dekoracyjny przypominający poprzecieraną farbę.//Decorative motif. The wall looks damaged.// source: Styling: Emma Persson Lagerberg, Photo: Petra Bindel.
6. Książki, biblioteczka //Books, library// source: pufikhomes_com
Poniżej propozycje z mojego domu. //Below, you have few exemples from my home//
7. Tapeta //wallpaper//, photo: Ula Michalak
8. Farba tablicowa (ja użyłam farby marki Benjamin Moor) //chalkboard paint//, photo: Ula Michalak
9. Tynk dekoracyjny, beton  //concreate//, photo: Ula Michalak
10. Galeria zdjęć, obrazy, typografia //photos, painting, typography// photo: Ula Michalak
You might also like:
My favorite color combination!
Comments
comments